Board of Directors 2023 - 2024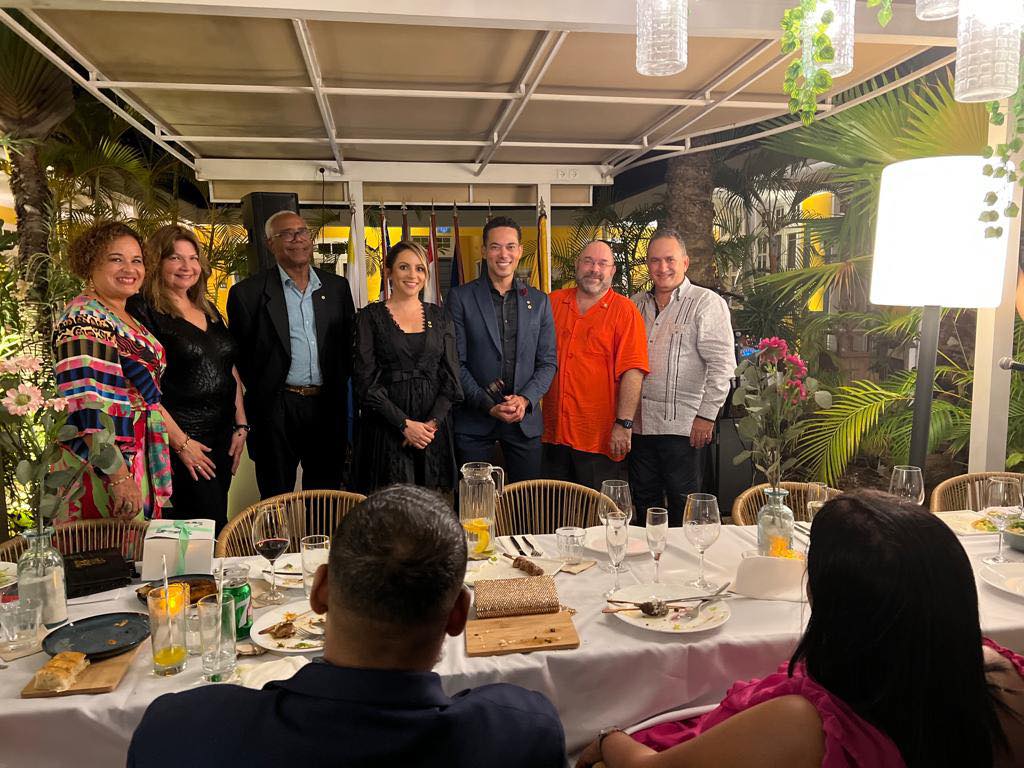 "Giving time; a tresure to share, a legacy to leave"
is the motto of the newly installed Board of Directors, which was held last Saturday for Lionistic year 2023/2024.
Welcome to the newly installed member: Lion Lorraine Marugg.
We also recognized for Exceptional Leadership & Outstanding support to Lions Corisa De Freitas Bras – Winklaar, Jewel-Ann Melendez and Urving Pieter.
President: Lion Reagan Celestijn
Secretary: Lion Corisa De Freitas Bras – Winklaar
Treasurer: Lion Victor Libiee
1st VP: Lion Leonard Lemmens
2nd VP: Lion Dino de Castro (not in picture)
Director of Service: Lion Edsel Celestijn
Director of Membership: Lion Alexis Daou
Tamer: Lion Donaldito Garmers (not in picture)
Tailtwister: Lion Jewel-Ann Melendez
IPP: Lion David Levy Maduro